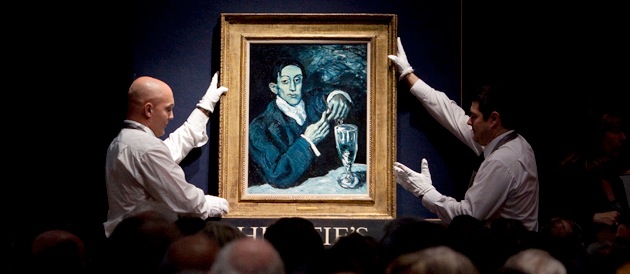 The Latest Blogs
Dime Sells for Nearly $2 Million!
Sold by Heritage Auctions, Jan. 7, 2016, at Florida United Numismatists (FUN) Convention in Tampa; famous coin makes only its fourth appearance at auction in history
DALLAS – An 1894-S Barber Dime, Branch Mint PR66 PCGS CAC, the finest known, realized $1,997,500 at auction on Jan. 7, 2016 as the centerpiece of Heritage Auctions' Platinum Night event at the Florida United Numismatists (FUN) Convention in Tampa, FL.
It was sold to an experienced collector, who placed their bid online and wishes to remain anonymous. The winning bidder was one of 16 different collectors vying for the piece.
"This was a once-in-a-generation opportunity to own one of the most famous, mysterious and elusive coins in American numismatics," said Greg Rohan, President of Heritage Auctions. "It's a classic of American coinage often grouped with the 1804 dollar and the 1913 Liberty nickel as 'The Big Three' of U.S. coin rarities. It has been the stuff of collectors' dreams since attention was first brought to it in 1900."
Only 24 Barber dimes were struck at the San Francisco Mint in 1894, apparently in order to balance a bullion account. No more than nine – and possibly only eight – examples of the 1894-S are known to collectors today, with this coin being the finest survivor certified. 
"We know that there are likely at least a couple more of these 1894-S dimes still in circulation," said Rohan. "Heritage Auctions is offering a reward to anyone who might have a previously unreported example of this coin. We'll pay $10,000 simply to be the first to examine and verify it is an authentic, previously unknown 1894-S dime."
Heritage Auctions is the largest auction house founded in the United States and the world's third largest, with annual sales of approximately $900 million, and 950,000+ online bidder members. For more information about Heritage Auctions, and to join and receive access to a complete record of prices realized, with full-color, enlargeable photos of each lot, please visit HA.com.
Modern Silver Leaves an Everlasting Impression
by Martin Willis
If you happen to be one of the 5,000 people to live in a beautiful country town to the west of Boston, Lincoln, Massachusetts then you had the chance recently of owning a local treasure of modernism. During a recent call from my friend Doug Stinson, I learned about a benefit auction he was donating his services at in his home town. He said there was some incredible modernistic silver he was auctioning off the next day, the work of which rivals designs by known silversmith, Georg Jensen.
A Gift to the Town
On April 12th, 60 pieces fine silver and jewelry that Florence Hollingsworth designed and hand-wrought as well as 40 pieces she owned, but not made by her were sold to Lincoln residents and past students only, with 100% of proceeds benefitting the First Parish Church of Lincoln.
Who Was Florence Hollingsworth?
Florence Scott Hollingsworth was born in 1896 in Oregon. She attended Oregon State University, where she met her future husband Lowell. They both graduated in the midst of the Great Depression and they eventually attended Stanford to better their chances for employment. The couple moved east when Lowell was offered a job at MIT Lincoln Labs.
Record Auction Estimate
by Martin Willis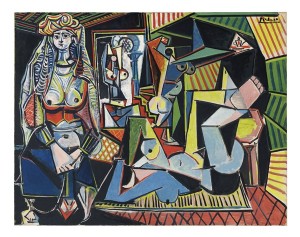 Coming up next month, Christies takes a daring leap and has the distinction of assigning the highest art at auction estimate ever. Picasso's Les Femmes d'Alger, created in 1955 is going on the block May 11th at the Rockefella Center in New York City. The $140 Million dollar estimate is the lower end of expectations.
This painting in particular is iconic to say the least, but not considered the most valuable artwork in the world. If you could imagine the most viewed painting in the world, the Mona Lisa (6 million people per year) ever for some reason hit the auction block, not only could it somehow cause a war of some kind, but nations would probably bid for it and guessing the price would be very unlikely.
Tech Proves Monet Authentic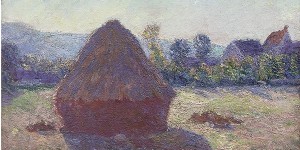 by Martin Willis
60 Years of Waiting Proves Worthwhile
A painting purchased in the 1950s by Finland's Gösta Serlachius Fine Arts Foundation was never proven to be by the artist as it appeared to be unsigned. Thanks to modern technology, Claude Monet's (1840-1926) signature was recently found under a layer of paint. The piece was painted near his home in Giverny and called "A Haystack in the Evening Sun" (1892).
I had the opportunity to view a Monet exhibition several years ago in Boston, and there is nothing like seeing the work in person. The pieces that struck me the most were, his lily pad paintings and his haystack paintings, both of which can sell for in excess of $10 million.
Nearly Lost Attributes of Nathaniel Gould
by Martin Willis
Not often can so many magnificent pieces travel through time unattributed, but such was the case of many Nathaniel Gould's masterpieces. It all started several years ago when furniture scholar, Kemble Widmer and Joyce King were contacted by fine antique dealers, C.L. Prickett who recently purchased an outstanding mahogany Chippendale bombe secretary/bookcase. Prickett contracted Widmer & King to try to track down the maker of his acquisition, knowing it was most likely a Boston, Massachusetts furniture maker.
Detectives at Work
Now let's shift gears and talk about three vellum covered account books sitting unregarded on the shelves at the Massachusetts Historical Society for 174 years. These books were assumed to be nothing more than account ledgers. During their investigation Kemble had a strong hunch that the piece they were researching was by Nathaniel Gould. One evening, it occurred to Joyce King that when all else fails in their research, Google it. Surprisingly in her Google search, Nathaniel Gould account books popped up under the Massachusetts Historical Society. Ironically, this information had only been on the internet for one or two weeks. Joyce immediately called Kem, (as he likes to be called) and told him what she found, and suggested that they might be important. The next day they made their initial trip to the historical society in Boston and after the pieces were brought out for them to inspect, to their surprise, they could tell right away that these written accounts were geared toward Gould's furniture making. They discovered that the ledgers were a treasure trove of information including Gould's prolific unknown work. It also became obvious that the fine wood he used was only possible because he controlled the mahogany coming to the shores of Salem.
An Eyewitnesses' Account of a Time Capsule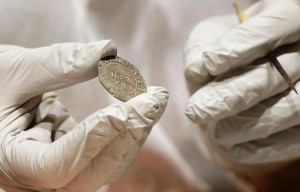 by Martin Willis
Attending the recent Paul Revere/Samuel Adams time capsule reveal event at the Boston Museum of Fine Arts was a real honor and a memorable career highlight for me. Both Dan Sullivan and I (from Gemr) attended this historical ceremony on January 6th.
Why Are There Time Capsules?
I believe creating time capsules comes naturally to us– it's almost an innate part of being human. Perhaps we feel a need to remind future generations that we really did exist? Moreover, we want to reveal aspects inherent in popular culture. We do this through various media: a painting, sculpture, poem, storytelling,  and with today's technology, we do this digitally. Time capsules of important events, or even time capsules placed in a noted buildings upon construction, follow this line of thinking.
As a child, I was always intrigued that the newel post finial in our Victorian home would come off in your hand while racing down the stairway. With the finial off, you could peer down to the subfloor with a flashlight. It was just the  perfect place for a child of ten or so, in which to  deposit  his own time capsule. One day I decided to do just that. I found a Timex watch box I had gotten for Christmas, filled it with  some old and contemporary coins, and included a dated and signed note by yours truly. I then dropped it down into the newel post cavity, and peered down with the flashlight afterwards to make sure it didn't open during the descent. As far as I know, it remains there today after 4 ½ decades.
Catching The Collecting Bug Young
A Collector's Perspective
by Martin Willis
I have to look back in my memory to try and understand why I loved antiques at such an early age. I attribute this to walking around the border of our property in Eliot, Maine at the age of 7 or so and discovering shards of antique bottles from a 19th century dump. I loved the way the glass had turned purple with time, and the embossing on them told stories. I eventually got a garden hoe and started to dig, and found treasure after treasure of these intact examples of history.
I caught the bug and was hooked right there and then. I eventually got some friends together to search other properties, burrowing deep into the woods, poison ivy and all. I would bring the finds home, clean them as good as I could in a washtub, and display them on shelves in our barn. I had bottles, insulators and inkwells of all kinds, colors and sizes. The shelves became overloaded and eventually went into boxes. I still bear the scar of a bad cut I got at a site and remember it exactly. I was so enthralled in the dig, I tore some cloth of my T-shirt wrapped my finger and kept up the hunt. My prize possession that day was a cobalt blue poison bottle. In the 19th century, there was low lighting, so bottles containing poison had rough ribbed or faceted surfaces. When you grasped one in the dark, you knew not to ingest the contents. In general, the bottles I found were mostly common, and had little value, but for some reason the stories they told were more important than money to me.
Tiny's Collection is not Small
by Martin Willis
One of the pleasures of growing up in the auction business is being able to see fine collections. However, you usually do not see what I saw this morning at John McInnis' auction gallery in Amesbury, MA; it was a collection of collections.
Robert Rogers, a native and lifelong resident of Byfield, Massachusetts.  If you know him, you may know him as "Bob", "Tubby" or "Tiny".  He has been a staple in the Northeastern part of the Massachusetts antiquing community since the 1960's. As sophisticated and diverse as this collection is, it holds a sense of whimsy which puts "that" smile on your face.
Collecting or Gathering
by Martin Willis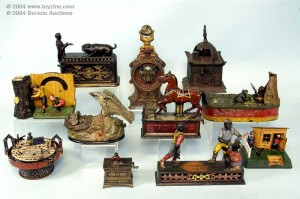 As an auctioneer and appraiser for several decades, I have seen it all as they say. I have come to a conclusion, that there is a difference between a collector and a gatherer. This blog is not intended to pick on the gatherer, but more to inform an early collector of the pitfalls we can all fall into.
First of all, whatever you collect, it all starts with a passion. If you do not have a passion for what you are doing, then your motivation will soon fizzle.
What People Collect
by Martin Willis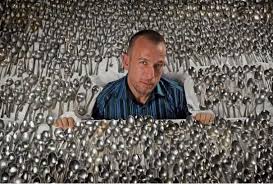 If it exists, it is collected by someone. In my long career in the antiques and auction business, I have seen the vast variety of items that people collect.
The reason people usually start collecting is, a connection. Not with the objects per say, but with memories. Sometimes people just plain collect because they realize something appeals to them, this has happened to me with fine art.
People don't always collect just items, sometimes they collect themes. Here are just a few theme examples: Photography, Civil War & militaria, fine art paintings & sculpture, furniture, duck decoys, historical ephemera, antique toys, coins, beer cans, books. Animal themes collected include: cats, dogs, elephants, tigers, lions, hippopotamuses, squirrels, turtles, loons, ducks and owls. I have been in houses where there are 1,000s of these themed collectibles. The person, couple or family cherished the aspect of collecting, and buying examples, at auction, on vacation, or other various means. Their stories of their collecting experience was often very interesting and meant something to them.
Winslow Homer, Studio Painter
by Martin Willis
Listen to the associated podcast here.

When visiting Prout's Neck, right away you know you are somewhere special, a peninsula surrounded by water, a harbor on one side and the rocky ocean coast on the other. It is a place where you can become secluded if you choose and take in Maine's nature at it's best. It is a place where you can paint.
I had the opportunity to visit the studio of a preeminent figure in American art, Winslow Homer, who was born in Cambridge, Massachusetts in 1836 and later settled to this beautiful surrounding. You can almost picture the artist with easel perched on the shore, creating one of his astounding images. I was disappointed to find out that this never happened. Winslow Homer was a studio painter. To be a studio painter of his magnitude, you could only be a gifted observer, a lover of the visual.
$905,000 at Auction for Apple #1?
by Martin Willis
The More You Pay the More You Like It! Values of rarities are only perceived ones and are subjective to the beholder. Only two people have to have this perception, the winning bidder and the under-bidder. Proven history shows that auction is a great method to sell rare items, people fight with their money to claim their prize.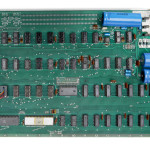 This was no exception at Bonham's groundbreaking History of Science Auction held in New York on October 22nd. Offered were 288 lots including items ranging from 18th century pocket globes to the ilk of 20th century tech.
The star of the show was a motherboard retaining a label reading, "Apple Computer 1 / Palo Alto, Ca. Copyright 1976". Let's face it, not a pretty object,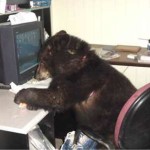 but historically very significant in the digital world. The bottom line is, when the bidding ended and the dust settled, Apple 1 sold for an astonishing $905,000.
Read More>> to read more and to find our why this bear has anything to do with old computers.
THE VALUE OF CONDITION
by Martin Willis
Around two dozen years ago, I attended an auction that was being conducted by a legendary auctioneer, Dick Withington, of New Hampshire. Dick was a real character, and he had an amazing memory. If you bought an item at his auction, he would ask your name, and he never forgot it. You could walk into an auction of his five years later, bid on another piece, and he would say "Sold to John Doe", he always got it right. He refused to use bidder numbers like everyone else until he was late in his 70s.
At this particular auction there was an offering of a matching pair of NH Chippendale maple chest-on-chests, which translates to a chest of drawers in two parts with the base chest supported by feet or a bracket.The incredible pieces offered were made by the master cabinet maker, Major John Dunlap in the late 18th century. When I say 'pair', there was indeed a single difference in the two. One had a mustard yellow original painted surface, the other had been stripped and refinished a number of years ago. It was time for the yellow surfaced one to be on the block, followed by the refinished mate. The room burst with excitement when the first piece crested the $100,000 mark, the competition was heavy between phone and floor bidders battling it out monetarily. Finally when the dust settled, it sold to a floor bidder for an astonishing $245,000! After the crowd quieted down, the second piece came up, the floor bidders who were active on the last one, just stood and watched as the piece was hammered down at $15,500.
In essence, someone had the bright idea of removing $229,500 worth of mustard yellow paint. To be fair, it was probably worked on in the day where no one really cared too much at all about the 'old stuff'. People would refinish a piece like this for various reasons, changing tastes, a candle burn, water damage or any other number of superficial reasons.
by Martin Willis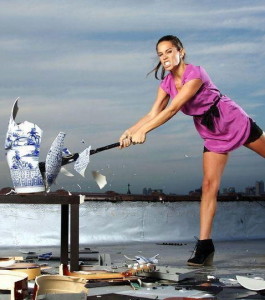 A phrase that I hear on a weekly basis, when appraising antiques, is troubling: "My children (or grandchildren)," I am told, "want nothing to do with my antiques." When I was growing up, there were all sorts of people my age enjoying and appreciating antiques, and many of them were planning on getting into the antique business, one way or another.
Now, I want to note, that not all young people have this attitude; it's just the majority who do. There are still some young people getting into the business, just far fewer. There is a difference between someone working in the business and someone in the business with a passion for it. When my path crosses with those people, I take a moment to talk with them, and I'm also willing to share what I know. When one of these people ask me for advice on what to specialize in, I tell them to figure out what they love, and find out everything they can about it. If they still love it, then that is a good choice.
Continue reading 

by Martin Willis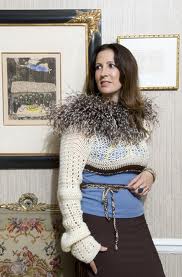 Check out the podcast we did at the show here.
Seldom do I blog about any of the podcasts, but as I am sitting at O'Hare Airport, I decided to write about my experience at the Randolph Street Market in Chicago. I had more than an excellent time podcasting at the 10th anniversary celebration, Memorial Day Weekend.
In a conversation a nearly 4 years ago with Eric Bradley, (formerly the editor of Antique Trader), he mentioned that I needed to do a podcast with Sally Schwartz. He told me that she was fun and a real Chicago icon in the antiques world.
I found out Sally was all of that and more. Rarely do you meet someone that is entrepreneurial, follows her dreams and make things happen the way Sally does. This market is just one of her great events, she is a very busy woman and somehow keeps it all together. By the way, she really does have a great sense of humor.
Continue reading 

A look at how antiques connect us to forgotten lives of the past
by Martin Willis
I was walking my dog this morning on the property of the 1790 House, which is a fine colonial structure in Woburn, Massachusetts that houses the auction company's office. The property is right next to Rt. 128, which is always very noisy with a constant stream of traffic flowing north and south.
The historic house borders the Middlesex Canal, which was a concept that became a reality in the late 18th century. The canal connected Boston Harbor to the Merrimack River and had 20 locks with the average depth of 3 feet. Barges pulled by oxen transported many goods all the way to Concord, NH and back. The main function of the canal was to transport timber for shipbuilding from the virgin forest of New Hampshire to Medford, Mass. When the canal was built, it was a very substantial feat of engineering for that time.
As my dog and I walked near the canal, we came to some brush that my dog decided to walk into. I forced my way through the thicket to find my dog, and came upon a magnificent chiseled granite post protruding out of the ground. It had a hand hammered and rusted iron eyelet near the top for rope lashing. I wondered when the last time was that someone saw this post lost in time. I realized that objects like these, along with antiques are connections to the forgotten lives of the past.
Continue reading 

by Lee Kalfon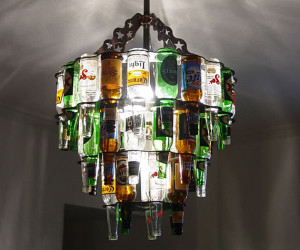 One of the most pressing issues in our industry today, and one near to my heart, is how to engage the next generation of auction goers and antique collectors. I have read a good many articles on how the younger generations; the millennials in particular don't care about antiques. All too many times I've heard "kids these days would rather have a cell phone than a bedroom suite". Frankly I am starting to take offense. I am a millennial. I am 25, and yes, I own an IPhone, but I also work for an auction house. I care about antiques, vintage, and preserving our material culture for the next generation. Maybe I'm an anomaly, but I don't think so.
Continue reading 


A HISTORIC AUCTION, MEDIA FRENZY AND A NIGHT OWL'S DELIGHT
by Martin Willis
Check out our interview with Dan Meader prior to this auction here.
Bomber Jacket Fetches $570k, $665,550 with Buyer's Premium!
When you have so many objects of a great fallen president in one auction, anything can happen. The collection was from the estate of David F. Powers, special assistant to Kennedy and the first curator of the JFK Library. I made an appearance at the auction, braving four hours of dangerous travel in a typical New England snowstorm. I went as I said in the podcast, just to see the people and watch the event.
I want to start by saying, no one in the business could have done a better job, and that is not easy to say, considering that I am a competitor of my good friend John McInnis as well as a friend of Dan Meader who held the auction in Amesbury, Massachusetts. The one thing I certainly bet John wishes he had done differently is, make it a two-day auction. As fate would have it the auction ended up being a two-day event after all (18 hours long), but not by choice.
Continue reading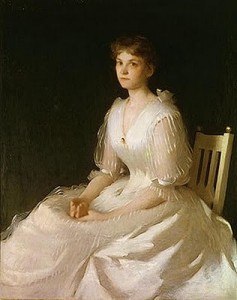 'One Man's Trash' you have heard the expression enough; here is another example how that it rings true.
Back in 1982, my father, (Morgan Willis) and I were at a storage place meeting a woman from a prominent family in York, Maine. She was there for an hour before with family members getting things ready for us, as her main goal was to clear everything out of the storage unit. She ultimately wanted to stop paying rent on it as the family had been doing for at least ten years.
In the storage were items that were inherited from someone in their family, and there were nice period American pieces, boxes of early Canton porcelain and many fine collectibles. My dad and I were both very exited with the items we were listing, but of course, we kept our cool. It is never a good idea to get too excited as it tends to make consignors get excited enough not to sell sometimes.
Continue reading