by Kate Manko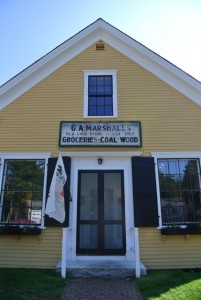 I am an east coast gal. I was born in Portsmouth, New Hampshire and raised in Wells, Maine. I visit York, Maine often, it has always been one of my favorite places because it is part of the route 'home.' When I think of why I love the coast of Maine, York is always one of the reasons.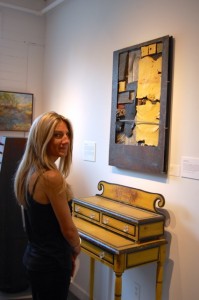 Recently the George Marshall Store Gallery contacted our business to be apart of the exhibit Accord VIII: A Pairing of Antiquities and Contemporary Art. Up until this point I had never visited the gallery, only heard great things about it. Before working with the museum I went to the site and was amazed. I had no idea the amount of history that existed on this very piece of property. The museum is truly a gem. The seaside setting is the icing on the cake. To smell fresh salty air while looking at art and antiques is what the tourists dream of and the 'Maine-rs' sometimes take for granted.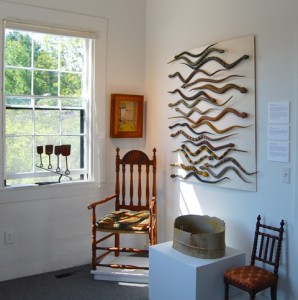 I am a second generation antique dealer. I have been apart of 7 major exhibits since I joined the family business. This was the first that I was apart of where a pairing of contemporary art and antiquities have taken place in the same setting. I was both nervous and excited. As a 30 year old woman I realize that my generation and my parents generation have different taste.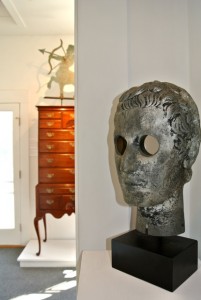 Much like fashion, mixing and matching is what makes the 'outfit.' And, history always has a funny way of repeating itself. As someone who loves both fashion and music I believe in the power of influence. Where that influence takes you, is ultimately up to you.
No matter what your age, to see how contemporary art and antiques influence each other in the same environment is amazing. They don't fight or compete they simply exist in the same space together as if it was a relationship that eventually was meant to be. Finding the connection is all apart of the experience. To see how opposites attract and how influence can start is truly beautiful.
The phrase 'what is old is new again' comes to mind. The future is about making it all work, buying what you like and finding the relationship with your art, antiques, home and yourself.  Always remember, good taste transcends through time and never goes out of style.