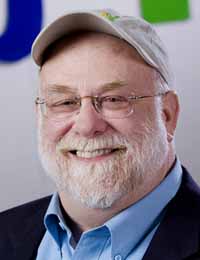 Part I of II. Martin visits the eBay campus in San Jose, CA and interviews spokesperson Jim (GRIFF) Griffith, Senior Manager, Seller Strategy/Advocacy. Listen in to hear the beginnings of the company, the reason for the changes in the seller feedback system, and eBay feelings about the "little guy" vs big vendors. Martin talks about how eBay affected the auction business and what adjustments were made. Martin asks about certain rumors, Griff discusses some great evolving changes and much more.
Griff can be heard live twice a week on eBay Radio, click here
Part II Click Here.
*Correction: Martin states he was an eBay member since July, 1997 and it was July, 1998.