I always seem to talk about fakes and reproductions in every podcast that I do. And lately I have been apologizing for doing so. Fakes have always been around and it probably always will be around. As a collector, auctioneer, and dealer I realize that there is nothing that I can do about this. The only thing I attempt to do about this is talk about it my podcast and try to get the information from each specialists in their field, specifically on how the novice and stay away from purchasing a fake by accident.
I've heard since a very young age, that the Chinese have been faking ceramics for thousands of years. This phrase does sound rather humorous but I'm sure it's true. I am not picking on the Chinese specifically, it's just that this is a good example to explain that takes a been around forever. That being said,  I'd love to find 1000-year-old Chinese fake porcelain of an earlier time.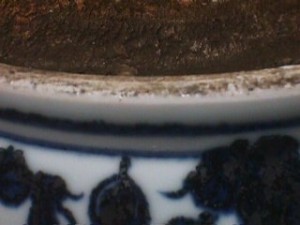 From what I can figure out in the 40 years or so that it in doing this is that if something has value, then you'll see fakes. Sometimes the things that you see are faked are only worth a few dollars, and it is puzzling to me on why it would be worth all the effort.
A number of times someone has asked me what is the difference between a fake and a reproduction. My answer is, he reproduction is a copy of something, and a fake is a deliberate copy to deceive someone. My own opinion is I really don't like reproductions, but I can live with them. I despise fakes because I think it hurts the markets in many ways.
Continue reading