It has been way too long since I posted my last blog. I love to write and hope to do more soon.
On my way to the Randolph Street Market in Chicago, I had left California with a day or two to spare. In taking my time, I thought I would stop at antique stores in little towns along the way. In a number of stops, people were not to crazy about the state of antique sales. However, in one store in Iowa, a man said it was his best year in the last ten. He was selling refinished oak furniture, go figure? I had to look at a calendar at a local store to make sure I had not passed through a time warp, back to 1985. …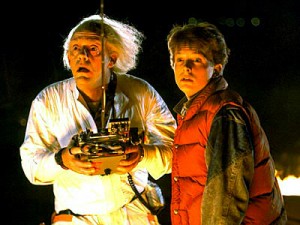 One town that lured me in had a sign on the exit ramp that said: "Antique City", it was right off of I-80. I was shocked to see that all the shops were empty and only one had items in it, yet it had a closed sign in the window on a Friday afternoon.
When I was at the fair in Chicago, I had an opportunity to speak to several antique dealers. One in particular said he has survived by having a "wish list" at his store counter and encourages people to fill it out while there. He uses the list to see what people are looking for. When I asked him what was on the list, he said some things that surprised me and some that did not. Collectors were looking for vintage razors, old vintage eye glass frames, 1970s furniture and one customer wanted "anything strange". I think that is a little vague, but should be easy enough to find.
Another dealer said he was doing well with online sales of smalls, directly from his website. I asked him how people find him online and he said he pays for Google ad words.
While talking to one antique dealer, he said his new thing was looking for auctions that were online, attending them as he claims less bidders attend. He buys big lots when he can and breaks them up, selling them one at a time on eBay. He says that he is making twice the amount doing this as his shop is currently bringing in. My thought is, while eBay is no longer in the live auction business, these opportunities are available to anyone who wants to put the effort and time into scouring any auction for lots that may work when pieces are sold individually.
I left Chicago and started heading for the east coast and was in a little more of a hurry. I stopped at only a few shops on the way, plus a yard sale or two. It seemed like the things at the yard sale were exactly the same in Pennsylvania as they were at the last sale I attended in California. I wondered if the people had relocated and as a fluke I had stopped at both their yard sales.
I am here currently in Maine where spirits are high, stopping in shops, auction galleries and art galleries. In some shops, I noticed there is less of what I consider "antiques" and more of what I consider …. Well, let's say "vintage" items in shops I used to frequent. I mentioned this to a particular shop owner and she said that these are the things that the young people and tourists buy. Places like Maine and New Hampshire do well when the tourist season is here, and most people are claiming sales are up over last year. A friend of mine's sister Nancy Jones opened a consignment shop in Falmouth, Maine and it is doing very well. People are consigning and people are buying, the turn-around of merchandise is amazing.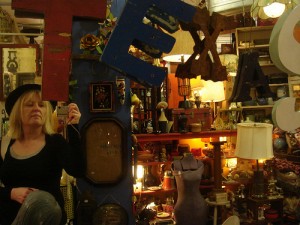 I went into one "antique" shop and did not see a single real antique. I guess the word is loosing it's meaning a little. I think a brilliant idea for antique shops that no longer carry real antiques would be: change the word on your sign from "Antiques" to "Finds". You could have a "Find" shop and put any damn thing in it you want without worrying that  some old time auctioneer like myself will be walking in and making snide remarks to himself as he is looks around.
We have all made adjustments do to the economy and trends. I do not think there is any part of the business that can claim that there has not been a change in the last few years. I am hearing over and over that we are all working harder and making less.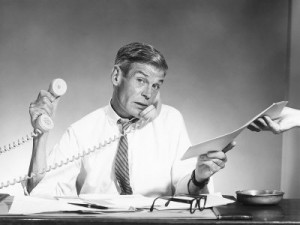 I am on Linkedin which is a professional network and there was a thread running about an antique business that was established in 1986 and how the person was barely surviving. Well, it seemed everyone had an opinion of what this person should do to survive and of course I put my two cents in as well. I mentioned that for the most part, a well advertised auction would be a good place to put a portion of inventory on a regular basis. Here is what another contributor had to say: You're experiencing what has been in the making since the beginning: 1945. It's the Boomer Effect.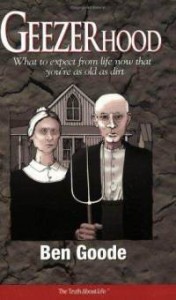 Just another phase of it mind you. As the boomers mature into geezer-hood they will all realize that the only things that really matter are the intangibles (e.g. integrity, honesty, fidelity, etc.). Eventually they will divest all of their material goods. We are just seeing the beginning of this massive transition now. Those dealers who wait for a miracle will find themselves hip deep in valuable stuff that has no demand. Get out now while you can still break even. Good luck.
There may be some truth to this and I find some of his points accurate. However, I would not really want his company at a dinner party.

Then there was this remark:
The last couple of years have been challenging. We added a card line and fine gifts to provide supplemental income and have focused more on high end jewelry, which seems to handling the market well. we also take on consignments for our higher end pieces, so we can buy more marketable items in this economy they provide great backdrops and staging areas for our low line pieces. We also sought out a cheaper location the transition was initially expensive however we ended up with a great location at a fraction of our previous rent. We are fortunate to have a following of interior designers and maintain a list and maintain a working knowledge of other dealers that may have the desired item and negotiate a percentage of the sale or encourage the other dealer to consign. It has been a lot more work and I am not saying that it's great, but after 27 years we are still in business. I still think that the antique business is a self sustaining business dealers buy from dealers and very few pieces actually end up in homes…unfortunately dealers aren't buying like they used to. There were many more responses with all kinds of takes on what is happening and advice on what to do.
A friend of mine told me when he dropped out of med school to be a comedian and actor, his parents did not get mad at him and I was shocked at this. They told him to "do what you love and the money will come". He did and it worked, he has been on a nationally syndicated television show now since 1997. I am not sure if this will work for everyone, but if you do what you love and it is "real antiques", I believe the money will come for you as well.
I have to say I enjoy the diverse antiques and art in the San Francisco area, but there is something to be said for the purity of visiting a New England Colonial home full of period furnishings. This has been a fun trip and I hope to record a few more podcasts here before I move on.
Thank you for reading.
Martin