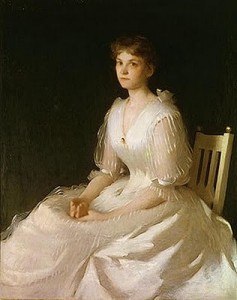 'One Man's Trash' you have heard the expression enough; here is another example how that it rings true.
Back in 1982, my father, (Morgan Willis) and I were at a storage place meeting a woman from a prominent family in York, Maine. She was there for an hour before with family members getting things ready for us, as her main goal was to clear everything out of the storage unit. She ultimately wanted to stop paying rent on it as the family had been doing for at least ten years.
In the storage were items that were inherited from someone in their family, and there were nice period American pieces, boxes of early Canton porcelain and many fine collectibles. My dad and I were both very exited with the items we were listing, but of course, we kept our cool. It is never a good idea to get too excited as it tends to make consignors get excited enough not to sell sometimes.
We were all loaded up and ready to go, and my father noticed a corner of a crate sticking out of a dumpster they were using. He asked about what was in the crate and the woman said it was a painting of her grandmother that no one in the family wanted. I guess the bottom line was, Grandma was not all that pleasant to them when they were children, or that was the underlying impression.
The crate was wooden sandwiched with cardboard, when we peeled back a corner, we could see it was a wonderful frame. My dad asked if we could please take it with us, and sell it for them, if not for the painting, the frame alone. The siblings looked at each other and started laughing, and said that we could be their guests in taking it.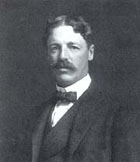 When we got back to the auction gallery, the first thing my father did, was take the crate apart and unearth the painting. It was a portrait of a woman in a side profile pose with a wonderful look to it of Boston School. Sure enough it was signed in the lower left "Frank W. Benson" (1862-1951). I was only in my 20s and did not reorganize the name, but my father was yelling all kinds of elations.
Auction time came and phone bids were set up, the family was all there watching what their pieces were selling for, and then the portrait was front/center. It started at $2,000 (which at the time, was a healthy starting bid) and it never slowed until $25,000, then my father took his time as a phone bidder and a floor bidder battled it out until the floor won at $36,500. In 1982, that price made ripples in the auction world of New England.
It was the most expensive thing my father ever auctioned, which truly means it was 'another man's treasure.'
The above portrait is an example of Benson's work.