by Martin Willis
For a more recent blog after reading Marilyn's unknown personal letters, click here.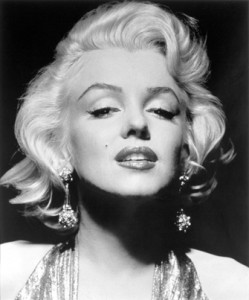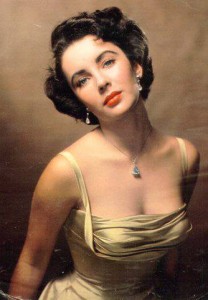 I recently had a talk with Joe Maddalena on podcast number 80 and he made a very logical statement. Prices are set by the emotional value something stirs in passionate collectors. That being said, I feel it is difficult to set prices on something like Marilyn Monroe's famous subway vent scene dress coming up in the June 18th auction. It is estimated at $1 million to $2 million dollars.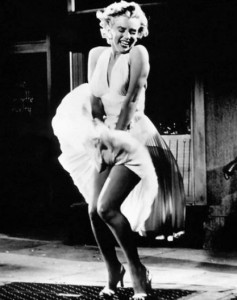 I cannot think of a more famous dress one could sell, but how do we know if $1 to $2 million is what it is really worth?
Update: the dress sold for $4.6 million.
Click here for article.
If Marilyn did not die young and was still alive today, she would be 85. If she were acting in her later years when her beauty had faded, would she still be such an icon? An example that comes to mind would be Liz Taylor, yet as iconic as Liz was, we will see Marilyn as the young image forever more. Will there be more like her in the future? James Dean and her make a boat load of money as dead young people.
My personal opinion is, if we took a 25-year-old Liz Taylor and a 25 year old Marilyn Monroe, Liz is right there on the hot meter. Yet we watched Liz age. I would say that I may have gotten a bit off track here. The point is, there is some Liz Taylor pieces coming up at auction and I am sure they will do very well. However, I do not believe her pieces will have the staying power that Marilyn Monroe's will have in the future. This is only an opinion here, please don't send hate mail.
I had a meeting in Carmel with a woman who interviewed me about the auction business several years ago and all of a sudden in the middle of her questioning she said, "your values of things are so subjective, they only have perceived value it seems."  How could I argue with her? I simply said that artwork is easy to track as auction records, but that always changes. The only thing I could assure her was that cataloging in the auction business, estimates are guesses based on what we have seen similar pieces sell for. Three important things are the basis of auction estimates: Rarity, condition and demand.
Never in my life at auctions have I seen prices that make common sense go out the door as they are these days. I wish I could make sense of it all. I believe estimates that are conservative make the piece much more intriguing and help it sell the best. When you post your estimates too high, you scare away potential bidders that would have driven the price up to the right level.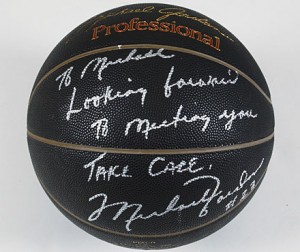 When Darren Julien told me that his $360,000 Michael Jordan & Michael Jackson signed basketball was estimated at $400-$600 it is an example that estimates do not mean a whole lot. This is another case of emotions behind the bidding.
If we do not have an emotional attachment to what we collect, then why bother collecting? It is not a good idea to collect anything as an investment and it is so plain to see as we have been on a roller coaster of prices in the market for years, especially the last few. Fortunes have been lost and some gained.  Period American furniture is all but forgotten and that is something I thought I would never live to see.
The basis of this blog today was to explore how emotional values affect the prices at auction. This does not mean the thought process goes out the window, it just means that the more emotions involved and shared by the potential bidders for a desired piece, the stronger the battle is to own it.
You yourself may get carried away at an auction as I have many times. I seem to get invested in the piece I want the higher I bid on it. There is a saying I use for humor at benefit auctions: "The more you pay for it, the more you will like it" In reality the more you like it, the more you will pay.
Thank you for reading and by the way, dying young is not recommended, no matter what the pay scale is.
Martin